Crime
Dere Street Barristers is noted for an "excellent selection of experienced barristers" for a wide range of criminal matters, including serious crimes such as homicides and serious sexual offences. Several members of the team are on CPS panels, and the chambers is also home to a number of specialist rape prosecutors. Additional areas of strength for the set include cases relating to organised crime, such as drugs conspiracies, and criminal fraud matters. Instructions have recently included the prosecution of ten men for kidnap and murder as well as defending a child sexual exploitation case.

Chambers and Partners 2024
The criminal team at Dere Street, headed by Richard Herrmann, is one of the strongest on the North East Circuit. The team's 4 silks and 27 junior barristers provide expertise across the entire field of criminal law throughout the region and beyond. Highly skilled advocates provide exceptional service in all criminal courts and sound, reliable advice at all stages of proceedings.
Work is undertaken fearlessly and compassionately by advocates who care about their cases. Dere Street Barristers pride themselves on their integrity and will always put the interests of the client first. Even the most challenging of clients will receive a first class service and sound advice. The most difficult of trials will be fought with vigour.
Dere Street is well represented on CPS panels at all levels with a particularly strong group of Grade 4 and RASSO Panel advocates. Prosecutions are undertaken for various prosecuting authorities including RSPCA and Local Authorities across the region.
Barristers at the more junior end of the team are largely home grown. They have been mentored by the more experienced members of the team and benefit from the collegiate atmosphere in Dere Street.
The clerking team has a wealth of experience in clerking crime. Craig Mead, Joanne Brown and Nick Peto all have a long history with Dere Street and know their barristers well. They are also supported by experienced Junior clerks, Andrea Eccleston and Katie Thompson. Claire Rance joined the clerking team in 2023. With such strength and depth across the team the clerks are able to match clients to just the right barrister. They know the importance of maintaining a good and trusting relationship with professional clients and that the key to doing so is communication and a thorough understanding of the client's requirements. They will all go the extra mile to meet those requirements.
Every member of the criminal team at Dere Street is committed to providing the highest level of service to both professional and lay clients. Conference facilities, including video conferencing, are available in Newcastle, Middlesbrough and York premises. Members of the team provide continuing professional development to fellow professionals by sharing their expertise.
Barristers who practice in this area of law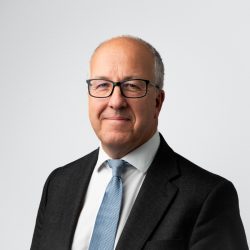 Please contact our clerks for further details.