Peter Makepeace KC
Peter has practised exclusively in Criminal law since 1994 and has extensive experience of defending and prosecuting in all areas of serious crime. He is on the CPS Specialist Fraud Advocate Panel. Prior to taking Silk in early 2016, Peter frequently acted as leading Junior in multi counsel cases.  He continues to receive instruction as leading Counsel and Silk alone in the most serious of matters including multi defendant murders, sexual offences, fraud and large scale, complex drug conspiracies.
Areas of special experience include homicide and other serious violence, fraud, serious and large-scale drug conspiracies, sexual offences, the importation and distribution of medicines, and a growing expertise in computer-related law culminated in the first prosecution for fraud of a peer to peer, bit torrent music file sharing site.
Throughout his practice, Peter has developed a particular reputation in cases requiring sensitivity of approach either through the nature of the offence or the vulnerability of witnesses, victims or the accused. He is acknowledged to have an exhaustive approach to case preparation and manages his diary to ensure serious cases are afforded the proper case management they require.
Peter also accepts private instructions in the field of licensing and regulatory offences.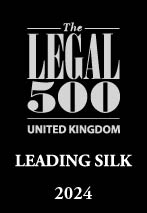 Peter Makepeace KC is a respected silk who is experienced at both prosecuting and defending a range of serious crime cases.His practice includes cases concerning drugs, homicide and serious violence.He sits on the CPS Specialist Fraud Advocate Panel.
Chambers and Partners UK Bar 2023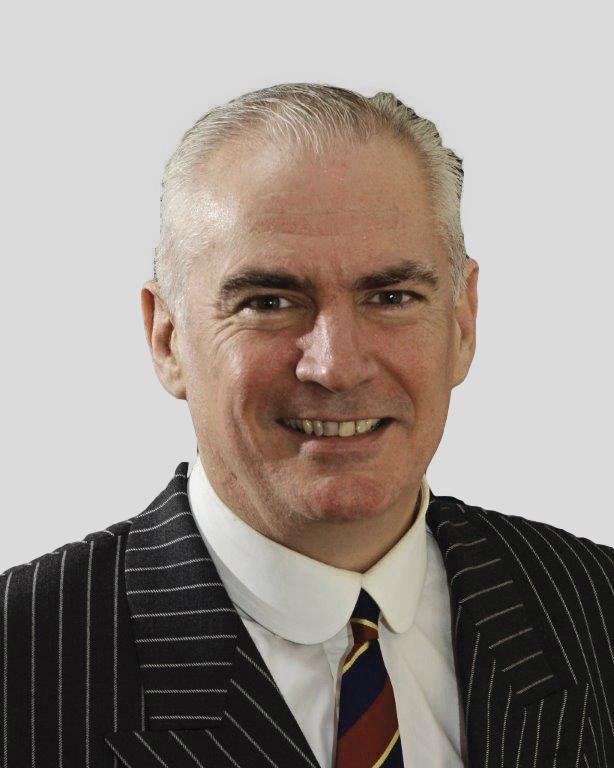 Notable Cases
R v KTD (Defence) : Murder: 
The accused was one of seven 16-18 year old boys charged with Murder after an unprovoked attack on the victim and his friend. The case revolved around the issue of joint enterprise and interpretation of the considerations in R v Jogee
R v K (Defence): Rape: 
Defendant acquitted at re-trial following a successful appeal by the Crown consequent upon admission of hearsay evidence following the death of the complainant pre trial.
R v GM (Prosecution) 
Campaign of Rape: High profile prosecution of celebrated local business man for campaign of rape and sexual assaults on boys over a 20 year period including abduction rapes.
R v S & Others (Prosecution) (Operation Rodrigo): 
Successful prosecution of a large scale inter-regional drug supply (wholesale £21-26 million / street value £1.86 billion) – 21 defendants
R v C & Others (Prosecution) (Operation Colossus):
Successful prosecution of 7 defendants charged with a nationwide conspiracy to blackmail small, targeted commercial premises.
R v J. Darwin: (Defence) Fraud: 
Fraudulent insurance claim by husband and wife following feigned drowning – from charge to appeal.
R v K : (Defence) Fraud: 
Multi million pound fraud and corruption trial concerning procuring rail network maintenance contracts
R V DC : (Defence) Gross Negligence Manslaughter: 
Farmer Accused Following Tragic Death Of Daughter's Fiancee In Agricultural Accident
R v C : (Defence)  Attempt Murder:  
Son's alleged deliberate administration of lethal dose of medication to father suffering severe dementia
R v H & H : (Prosecuting)  Historic Rape:  
Two brothers prosecuted for systemic historic child rape and torture over 20 years including children born of the rapes.
R v T : (Defence) Drugs: 
Sophisticated and complex drugs distribution trial involving extensive evidence including cell site analysis, phone data patterns, covert observations etc. (series of 3 trials over 5 months)
R v B : (Defence)   Drugs:  
9 months pre-trial disclosure hearing in national drug distribution case concerning abuse of process centring upon allegations of Police malpractice
R v E : (Prosecuting) Fraud:  
Peer to peer file sharing music site "Oink UK" for fraud.
R v W and others : (Defence)  Drugs: 
Conspiracy to import and distribute "legal high" ecstasy substitute based on Piperazine derivative following prosecution brought by MHRA
R v D : (Court of Appeal)
Successful appeal against conviction following a trial for Attempted Murder; after it the accused allegedly drove the victim down and then used a samurai sword to sever the leg
Directory Recommendations
Chambers and Partners UK Bar 2024
'He is a very strong advocate.'
The Legal 500 2024
'Peter is an engaging and resourceful advocate.'
Chambers and Partners UK Bar 2023
"Peter is a tremendous advocate. He prepares extremely well and he is persuasive."
The Legal 500 2023
'A high calibre advocate who is exceptionally persuasive. '
The Legal 500 2022
"A formidable and impressive court advocate. He is excellent with clients and very approachable. ''
The Legal 500 2020/2021
"Recommended for serious drug-related cases."
Chambers and Partners UK Bar 2021
"He is a formidable opponent and is as wily as a fox." "He communicates well and is very persuasive."
Chambers and Partners UK Bar 2020
"He has a very good manner and is fantastic with clients."
The Legal 500 2019
"Highly recommended for a broad range of complex criminal matters."
Chambers and Partners  UK Bar 2019
"No job is too big or too small for Mr Makepeace." "A real master with juries."
Chambers and Partners UK Bar 2018
"He is an absolutely excellent new silk who has more than proved himself."
The Legal 500 2017
"His recent cases include murder, people trafficking and historic sexual abuse"
Chambers and Partners  UK Bar 2017
"He is a wonderful silk who is rated highly by the market."
The Legal 500 2016
"Well regarded for serious crime cases."
Chambers and Partners UK Bar 2016
"Very experienced, competent and very busy"
The Legal 500 2015
"His attention to detail is first class, and his advocacy is persuasive and powerful"
Chambers and Partners UK Bar 2015
"He takes time out to prepare; he works very thoroughly and is an engaging barrister who gets on with people."
Memberships
Member of Criminal Bar Association
Member of North Eastern Circuit
Qualifications
Bar finals – Lincoln's Inn 1987 – 1988 (Hardwicke Scholar)
Bachelor of Laws (Hons) – University of Wales