Property
Dere Street property law specialists are widely viewed as amongst the best in the North East and Yorkshire.
We offer a comprehensive and user friendly service across all aspects of property related litigation. Our expertise includes traditional real property matters, such as conveyancing disputes, mortgages and property finance, restrictive covenants and easements. We also comprehensively cover all aspects of commercial property law ranging from agricultural holdings through to property based construction disputes.
Chambers has a highly regarded reputation for its team of social housing experts. With a strong client base amongst local authorities and housing associations, Dere Street is the go to set in the North East and Yorkshire.
Members of chambers advise on paper and in conference, as well as appear in all levels of court and the Upper Tribunal Property Chamber, in each of the areas set out below.
Social Housing
The Housing and Social Welfare Team offers a comprehensive service on all housing related issues including:
Homelessness
Allocation
Possession actions
Introductory and demoted tenancies
Anti-social behavior (including civil injunctions, committals and closure orders)
Disrepair
Unlawful eviction and harassment
Housing benefit
Human Rights including issues affecting those with physical disability, mental health or capacity issues
Judicial Review proceedings relating to housing and social welfare issues
Trespass
Travellers
Commercial Property
Commercial landlord & tenant
Lease renewals under Part II of the Landlord & Tenant Act 1954
Commercial rent reviews
Termination including surrenders, forfeiture and re-entry
Restrictive covenants
Sale and purchase of land
Conveyancing disputes
Land registration
Options and rights of pre-emption
Break clauses
Construction of covenants
Enforcement of covenants
Disrepair/Dilapidations
Rating Law: liability in general, empty property rates liability, the viability of projects to mitigate general rates liability and the application of various exemptions and reliefs and appeals from the First Tier Tribunal to the Upper Tribunal (Lands Chamber).
Insolvent landlords and tenants
Property-based Building/Construction disputes
Property-based Joint Venture Disputes
Residential Property
Leasehold enfranchisement
Termination including surrenders, forfeiture, effluxion of time, notices to quit, break clauses
Possession proceedings
Assignments, sub-letting, parting with possession in breach of covenant
Service charges
Disrepair/dilapidations
Breaches of covenants
Management/shared freehold ownership companies
Appointment of managers and receivers
Land registration
Restrictive covenants
Real Property
Easements
Rights of Way
Parking
Water courses
Restrictive Covenants
Boundary disputes
Nuisance, including claims arising out of flooding, fire and drainage problems
Rights of support and Party Wall Act disputes
Claims for an interest in land, including proprietary estoppel, constructive trusts and other beneficial interest claims
Appointment of managers/receivers
Leasehold enfranchisement
Freehold property positive covenants
Estate rent charges
Land registration
Mortgages
Sale and purchase of land
Other
We can also offer experienced and specialist Counsel who advise and act in:
Setting aside property-related transactions for undue influence, coercion, duress etc.
TOLATA and trusts of land
Agricultural Law, farm business tenancies, farm partnership disputes
Property-related Professional negligence
Planning
Town and Village Green inquiries
Allotments
Barristers who practice in this area of law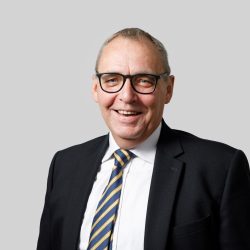 Please contact our clerks for further details.