Working With Us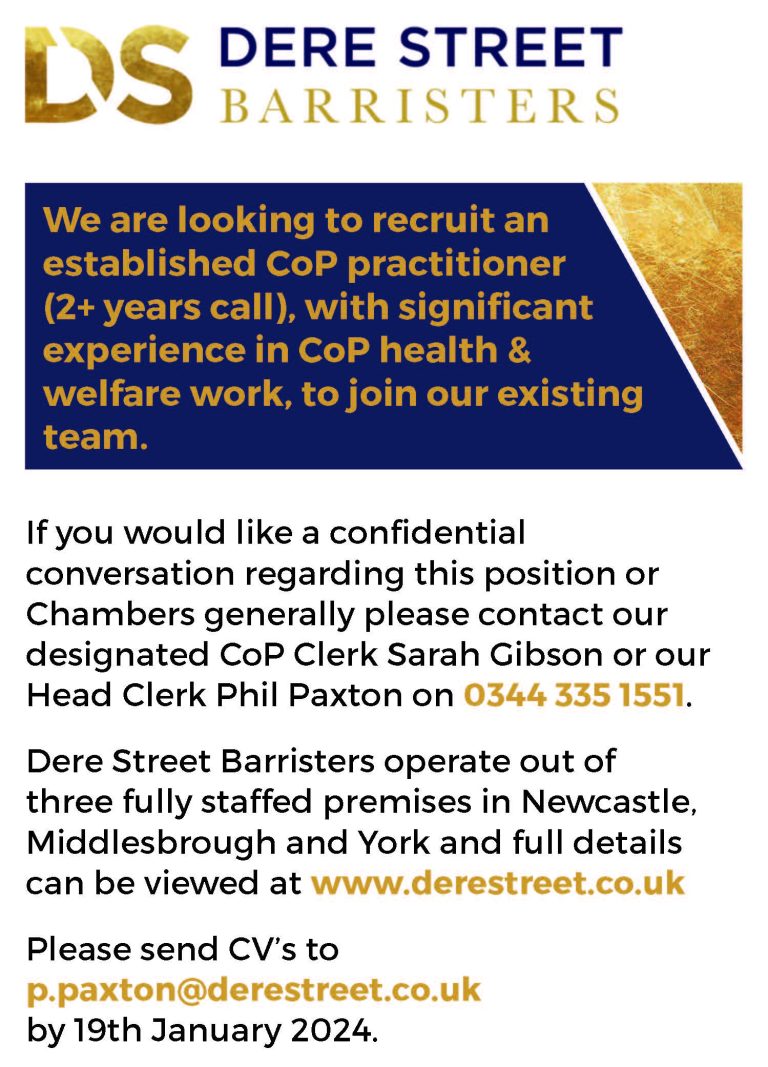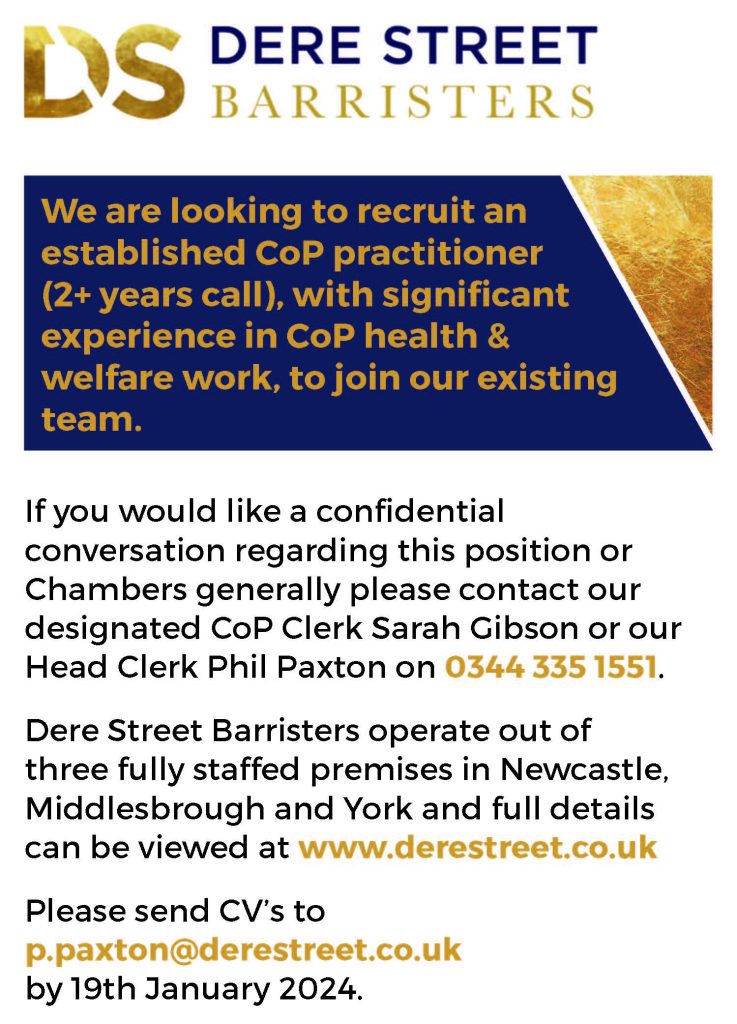 We invite applications from new and established practitioners to join each of our practice groups to meet demand for our services across practice disciplines.
Dere Street Barristers values independence, industry and integrity. We particularly welcome applicants from diverse ethnic backgrounds.
Reasons to apply
Busy, highly-regarded, practice teams operating across a broad range of disciplines.
A large, experienced, staff led by Head Clerk Phil Paxton, with dedicated clerks working across our premises and the region: in all –
4 civil / employment clerks
5 criminal clerks
6 family clerks
1 business development and regulatory clerk, and
Junior clerks
Effective administration and a sound financial base.
Contributions to expenses –
a fixed percentage for all members
recovered only on receipts and with no minimum payment or standing order
no contributions to chambers' expenses during parental leave and a phased return to work to suit your needs
no charges are raised on sitting fees
Premises in Newcastle, Middlesbrough and York
Members own our York premises – there is an option, but no obligation, to acquire a shares in those premises for less than £5,000 (payable by instalments)
A supportive professional environment –
proactive practice development
nurturing of specialist interests
our own Mentoring and Judicial Mentoring schemes
an established track record of members gaining fee paid and full-time judicial appointments, and Silk
Our commitment to high standards of service, a collegiate working environment, social responsibility and diversity.
Please address applications for tenancy to John Elvidge KC, Head of Chambers.