Trusts & Probate
The traditional chancery practice areas of estates, wills, trusts and contentious probate and court of protection are core to a number of members' practices.
Members recognise the need to provide straightforward, practical and clear advice whatever the issue or dispute. The contentious trusts and probate team is recognised throughout the North East and Yorkshire as experts in this field. The work undertaken by the team includes disputes regarding the validity of wills, claims for financial provision from a deceased's estate, advice on the construction of wills and trust deeds, and claims for rectification. We also act in matters arising in the course of the administration of trusts and estates including actions to remove personal representatives and claims for breach of trust.
Members advise in and represent clients at Court in the following areas:
Construction and rectification of trust documents
Drafting trust documents
Individual Insolvency
Probate disputes, including issues of construction and rectification of wills and testamentary capacity
Administration of estates
Claims under the Inheritance (Provision for Family and Dependants) Act 1975
Charitable trusts
Professional negligence in trust and estates matters
Court of Protection
Barristers who practice in this area of law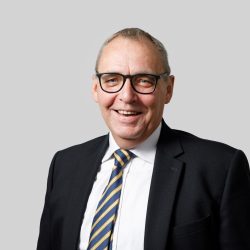 Please contact our clerks for further details.