Costs
At Dere Street Barristers we understand that dealing with costs is a significant part of any litigation and requires as much attention to detail and expertise as any other area of law.
The Jackson Reforms have integrated costs budgeting and control into all stages of the civil litigation process – and have introduced significant sanctions for non-compliance. In an area that is being increasingly dominated by new rules and regulations, we pride ourselves on offering skilful and knowledgeable advice and representation.
The civil team at Dere Street has experience in all costs related matters, from costs and case management hearings in high value Multi Track claims, to multi-day detailed assessments, to arguments on complex points of law and principle. We appreciate that sometimes the most complex costs issues can arise in the smallest of cases and can offer equal experience in arguments arising from Small Claims, personal injury Portal claims and Provisional Assessments. Whatever your costs requirements, our clerks will be able to assist you in finding the ideal Counsel for your needs.
Barristers who practice in this area of law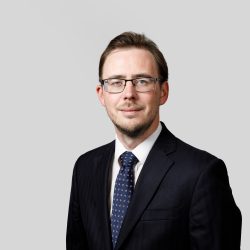 Please contact our clerks for further details.