Michael Cahill
Michael prides himself on being a common law lawyer and accepting work across multiple disciplines. Michael believes that his knowledge across practice areas is often invaluable in providing informed advice for his clients.
Civil
Michael undertakes civil work across all of Chambers' practice areas. He advises Claimants and Defendants on both liability and quantum in areas including Personal Injury, Credit Hire, Breach of Contract, Sale of Goods and Boundary Disputes.
Michael has significant experience in respect of claims involving allegations of fundamental dishonesty. He has also represented clients who have faced applications for committal, notably securing an acquittal in a case concerning allegations of a staged accident and falsified injury.
He has advised upon a notice to disclaim land under the Insolvency Act 1986 and was subsequently successful in an application to have the disclaimed land vested in the Petitioner.
Michael has successfully appeared on behalf of a Claimant in the High Court in defamation proceedings.
Michael accepts instructions in respect of quasi-criminal matters and has successfully defended Respondents faced with Gang Injunctions and Serious Crime Act Injunctions.
He advises and appears for both Claimants and Defendants in applications under the Trusts of Land and Appointment of Trustees Act 1996.
Michael is well adept at dealing with costs matters in particular Costs and Case Management Conferences.
Criminal
Michael accepts instructions from both Prosecution and Defence in a wide range of criminal matters.
Michael regularly appears for the Crown involving cases of serious violence, dishonesty, drugs and public order.
Michael also prosecutes for Local Authorities and has successfully prosecuted environmental and regulatory offences on their behalf.
He has a busy Defence practice and prides himself in giving sensible and readily understandable advice to his clients.
Michael has experience in dealing with confiscation proceedings under the Proceeds of Crime Act 2002 and understands the importance of early advice and thorough preparation of these cases to ensure that Defendants do not find themselves with additional default sentences.
Michael has an interest in road traffic offences and regularly succeeds in both exceptional hardship and special reasons arguments.
Employment
Michael acts for both Claimants and Respondents in employment matters. He has successfully appeared for a Claimant in an unfair dismissal claim involving allegations of automatic unfair dismissal alongside ordinary unfair dismissal.
Michael also deals with the more unusual jurisdictions of the Employment Tribunal having recently appeared on behalf of a company appealing a prohibition notice issued by an inspector of Her Majesty's Health & Safety Executive.
Family
Michael has acted across a wide range of family hearings in the Family Court and High Court.
Michael regularly appears in public law proceedings and is regularly instructed in cases with a wide and varying array of concerns from chronic neglect to non-accidental injury of the upmost severity.
Michael has successfully secured the return of children in the face of opposition from both the Local Authority and Children's Guardian.
Michael acts for both Applicants and Respondents in private law proceedings. He has experience of dealing with cases of 'implacable hostility' and has represented Children's Guardians pursuant to FPR 16.4.
In financial remedy proceedings Michael regularly appears in FDR's and Final Hearings. He has experience in dealing with cases involving family businesses and how they ought to be dealt with in the context of ancillary relief proceedings.
He has notably represented a Wife who was successful in securing the totality of the assets of the marriage following the court finding that the Husband had engaged in sustained conduct involving sexual and physical violence.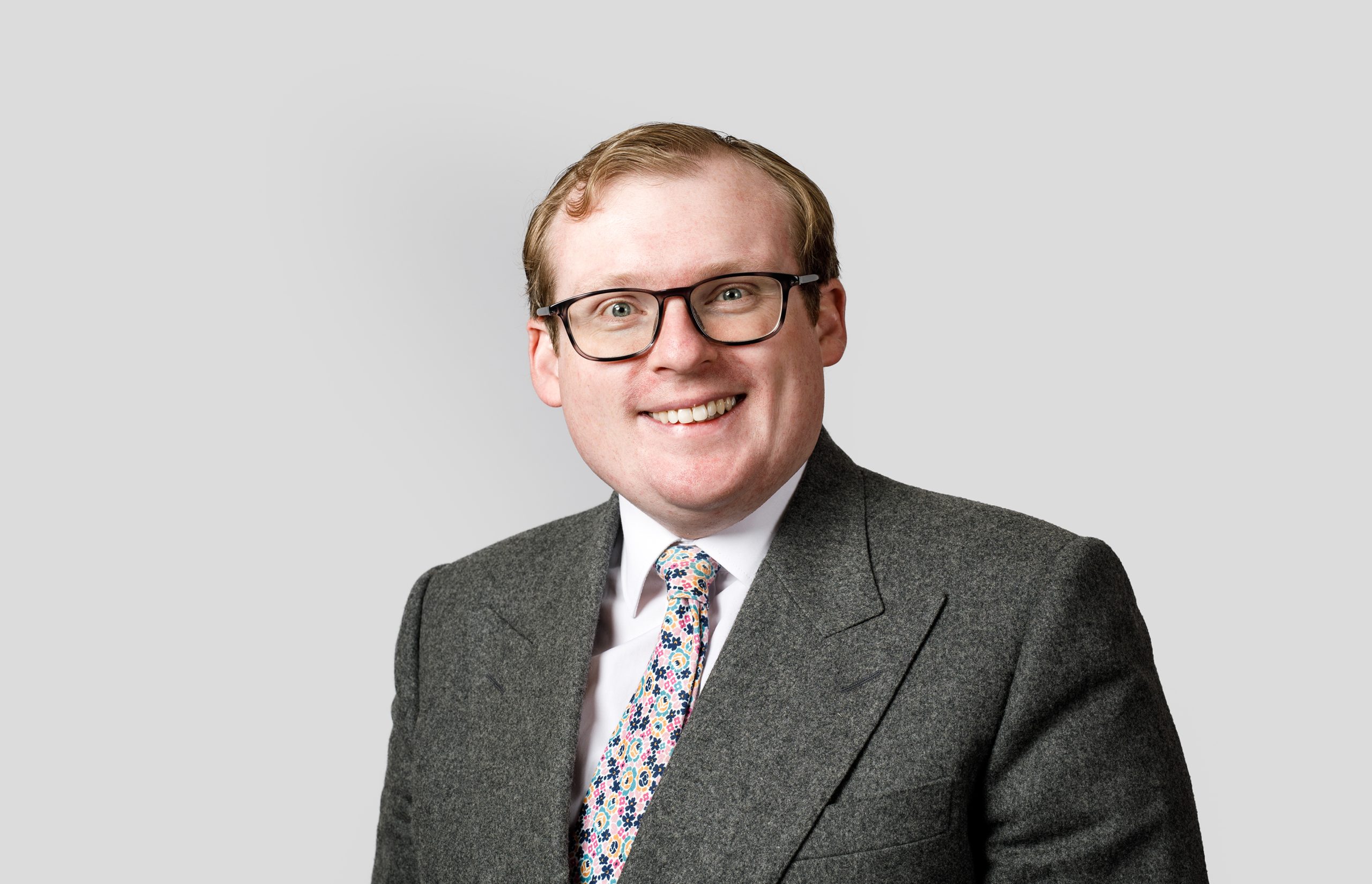 Notable Cases
Re W (2021)
Represented the Father in respect of allegations of non-accidental injury arising from a shaking type causation. Divergence in opinion from independent experts as to whether there was one or two incidents of trauma.
W v H (2020)
Represented the Wife in financial remedy proceedings. Established findings of sustained and significant abuse from the Husband against the Wife resulting in the Court awarding the entirety of the matrimonial pot to the Wife.
Re C (2019)
Represented the Local Authority in a case involving multiple Respondents with significant participation needs. The case involved a detailed exploration of the PAMS method of assessment and the appropriate utility of the results in respect of the parents' particular identified needs.
Re S (2018)
Represented the Mother in successfully challenging a care plan of adoption against the recommendations of both the Local Authority and Children's Guardian.
Re W (2014)
Represented Grandparents in the High Court in respect of Local Authority care plan seeking permission to place the children in a non-Hague Convention state.
R v C (2021)
Michael prosecuted an allegation in respect of s18 OAPA 1861 where the prosecution case was that the Defendant had deliberately attacked the complainant with a digger causing catastrophic leg injuries.
R v K (2020)
Michael was instructed to defend in respect of an allegation of exposure whereby it was alleged that the Defendant had exposed himself to a welfare benefits adviser. Michael secured an acquittal in the face of previous convictions of the same nature.
R v Z & Others (2018)
This case involved the importation of over 2 million counterfeit cigarettes into the Teesside area. Following a 6 week trial Michael represented the only defendant of eight to be acquitted.
R v W (2017)
Successful appeal against the variation of a Sexual Offences Prevention Order whereby the Defendant had been ordered to wear a GPS monitoring tag. The case attracted substantial press interest owing to the fact that the Defendant was being prevented from attending at a property he owned owing to a risk he would continue to offend against the beneficiary of the Sexual Offences Prevention Order by exposing himself to her.
Operation Patton
Michael acted as disclosure junior in respect of this wholesale conspiracy to supply class A and B drugs which resulted in collective sentences of the Defendants in the region of 90 years. Michael subsequently dealt with a number of the Proceeds of Crime applications securing confiscation orders in the millions of pounds.
Chief Constable of N Police v An Organised Crime Group (2022)
Represented alleged members of an organised crime group in respect of a Gang Injunction. Michael has to date successfully had the injunction dismissed against one alleged gang member summarily. Case ongoing.
Aviva Insurance v S (2017)
Represented the Defendant in respect of the insurers application to commit the Defendant for contempt of court. The Defendant had been found fundamentally dishonest in his County Court claim in respect of the claim being a staged accident and not having suffered injury. Michael successfully defended the Defendant before the High Court with the Court finding none of the Defendant's multiple particulars of contempt established.
A v An NHS Trust (2017)
Represented a number of Claimants in respect of claims arising out of the retention of baby ashes. The Claimants had all suffered a miscarriage or still birth and had been advised that there would be no ashes upon cremation. Many years subsequently the Claimants were contacted by funeral directors asking if they wished to claim their baby's ashes. Case concerned DSM-V criteria and actionability of damages for pure mental injury.
S v Chief Constable of B Police (2014)
Successful claim of false imprisonment and conversion against the police.
Memberships
The Honourable Society of the Middle Temple
Qualifications
Newcastle University LLB 2:1 (2008 – 2011)
BPP Law School Leeds BPTC Very Competent (2011 – 2012)
Other interests
When not at work Michael's  key interests are sports and music. He is a keen golfer and is agonisingly close to a single figure handicap. He has a particular interest in all things Beatles. He is an enthusiastic guitarist but more accomplished drummer.