Employment
Dere Street Barristers regularly represents NHS trusts, local authorities and the police in a broad range of employment matters. The set also adeptly handles cases for individuals, including constructive dismissal claims. Members frequently act in claims relating to gender and religious equality, discrimination and victimisation.
"The clerks are responsive and accessible and they communicate well." Marie Faxon is the employment clerk. Chambers and Partners 2020
As one of the largest in the North East, our Employment Team provides the highest level of expertise in all aspects of employment and equality law. Whether it is a relatively straightforward unfair dismissal dispute or a high value, complex discrimination case, we will match your requirements with a member of our Employment Team with the knowledge, experience and ability to meet the challenge.
Areas of Practice
We represent employees and employers; from school cleaners and Trade Unions to multinational Plcs, local authorities and NHS trusts. We cover a wide range of employment law and related areas including:
Bonus disputes
Collective redundancies
Contract claims
Age discrimination
Disability discrimination
Race discrimination
Sex discrimination
Sexual orientation discrimination
Religious belief discrimination
Unfair and wrongful dismissal
Employee share schemes
Employers' vicarious liability
Employment Injunctions (including restrictive covenants, garden leave, confidential information)
Equal pay claims
European Community law
Fixed-term Employee claims
Human Rights law
Industrial disputes
Jurisdiction
Maternity and Parental Rights
National Minimum Wage
Part-time Worker claims
Pensions
Redundancy
Trade Union law
TUPE
Whistleblowing
Working Time Regulations
Members of the team have extensive experience of representing employers and employees in the High Court, County Courts, Employment Tribunals, the Employment Appeal Tribunal and the Court of Appeal. In the case of Tribunals and the EAT, we appear not only in England and Wales, but also in Scotland.
The team also includes a part-time Employment Judge and a member who is on the Attorney General's Panel of Counsel.
In addition, one member has recently been recognised by Legal 500 as leaders in the field of employment law.
The breadth and depth of experience throughout our team enables us to provide specialist employment advice and representation to all our clients. The team offers excellence at all levels of call.
Key cases
Members of the team have been and remain at the forefront of developments in employment and equality law. Reported cases include:
Grosset v. City of York Council [2018] IRLR 746
O'Brien v Bolton St Catherine's Academy [2017] IRLR 547, CA.
Lodge v Dignity in Dying [2015] 1RLR 184
AEI Cables v GMB and UNITE UKEAT/0375/12/LA
Powell v OMV Exploration Ltd [2014] 1RLR 80
Woods v Pasab t/a jhoots [2013] 1RLR 305
Yerrakalva v Barnsley MBC [2012] IRLR 78, CA
Horizon Recruitment Limited v Vincent [2010] ICR 491
B v A [2010] IRLR 400
Kimberley Group Housing Ltd v Hambley & Os [2008] IRLR
Flett v. Matheson [2006] IRLR 277, CA
Ramsay v. Walkers Crisps [2004] IRLR 754, EAT
Pothecary Witham Weld and Hawthorne v Bullimore & Sebastians Solicitors (EHRC intervening) [2010] : ICR 1008
Slack v Cumbria County Council [2009] : EWCA Civ 293
R (Equal Opportunities Commission) v Secretary of State for Trade and Industry [2007] EWHC 483 (Admin), [2007] : IRLR 327
Commercial common sense
We also pride ourselves on our commercial common sense. We understand the needs and objectives of our clients and are able to provide robust but practical advice on how to achieve a desired outcome. We ensure that our fees are always fair and realistic.
Always up to date with employment law
Pivotal to our practice is a belief in the importance of being up to date with the latest developments in employment and equality law and members of the team have contributed to various professional journals and publications.
In-house training
Do you (or your team) require training in the latest developments of employment law or a better understanding of employment tribunal procedure? If so, in-house training or lecturing is an additional service our practitioners are delighted to offer.
Barristers who practice in this area of law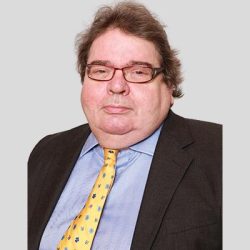 Please contact our clerks for further details.