Crispin Oliver
Crispin Oliver is an applauded senior junior well versed in financial remedies and financial order applications. He acts as an arbitrator as well as an advocate in both financial and children-related matters.' -Chambers & Partners 2024
'Crispin is an expert in the art of persuasion. He is always very well-prepared and clients appreciate his direct, measured advice.' – The Legal 500 2023/2024
"Crispin Oliver is very good at ancillary relief." "Crispin is a forensic analyst and confident advocate, who always puts the client first."  Chambers and Partners UK Bar 2023
Crispin concentrates on difficult financial cases arising from divorce, separation of cohabiting partners and civil partners. He is sought after where there are complex or novel legal and evidential issues, for example involving conduct, and in cases with jurisdictional and international implications.  He also welcomes instructions as a Family Arbitrator: IFLA, CiArb Arbitrator, Financial and Children Schemes and instructions to chair Private FDRs
He has a very strong background in dealing with intractable residence and contact disputes and acting for the local authority and children in difficult and controversial public law cases. He has a reputation for being undaunted by a difficult or unpopular brief.
In 2015 he represented the claimant in the first ever successful application brought for a Declaration of Presumed Death under the Presumption of Death Act 2013.
Crispin much sought after as a lecturer and presenter at training events, as well as being an organiser of the north-eastern circuit`s leading Financial Remedies day training course.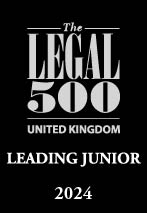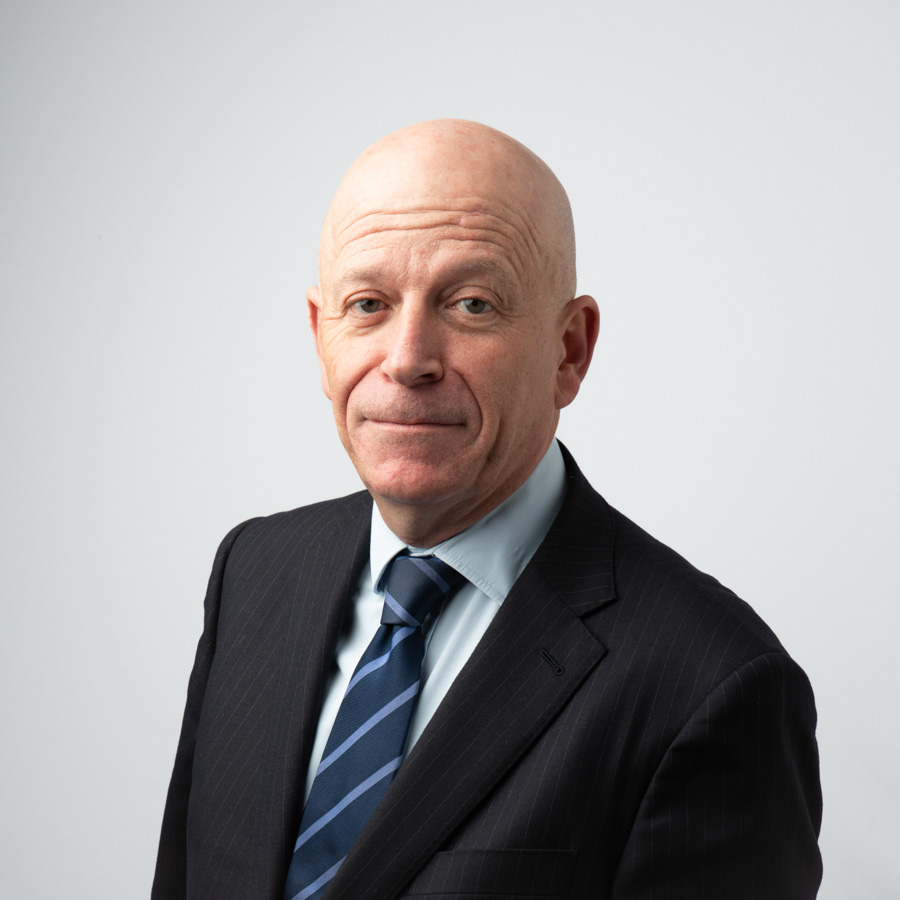 Notable Cases
B v B [2023]
Family companies £5 million net worth – Financial misconduct allegations.
R v R [2023]
Family companies – Financial misconduct. Corporation tax implications of distributing company assets.
C v C [2023]
Non matrimonial assets. Family Trust. £10 million net value.
D v D [2022]
Issues as to coercive control by one of parties. Mental health. Impact on earning capacity and maintenance.
S v S [2021]
Financial Order Application. Very long marriage. Farming case. The land subject to purchase for development as a housing estate, and considerable road alterations. Net worth: £20 million.
D v N [2021]
Issues include dispute as to matrimonial/non-matrimonial property, how to treat the parties` retirement funds in the form of mixed assets to be drawn down partly as interest and partly as amortised capital, valuation of "non-standard" assets- recording studio, music back catalogue, publishing and royalties rights.Net worth:  £3 Million.
L v L [2021]
Financial Order Application. Parties in late 60s. Mixed field of assets, including rental properties, a family business, and several very valuable small self-administered pensions comprised of mixed asset portfolios. The business valuations slewed because of Covid. But the underlying complexity is in the small self-administered pensions, which comprise half the family wealth, and have third party interests involved. Net worth: £6.87 million.
S v S [2020] 
Financial Order application. Long marriage, resulting in a mix of business, property, and foreign property assets, and a mixture of income streams. Valuable tax implications arising from the sale of properties, and business assets, in the EU, complicated by Brexit and the implications on reciprocal tax regulations. The case was eventually concluded by means of arbitration under the IFLA financial scheme, during the Covid 19 restrictions. Net worth: £6.4 million.
GT v T [2019]
Matrimonial Finance case where the assets were spread across UK and Jamaica. Complex issues of valuation of a premium property/business including production company. Complex issues of enforcement of orders overseas.
G v G [2019]
Matrimonial Finance case involving mixed investment, property, business and pensions assets in Switzerland, Spain, China, Dubai, Azerbaijan and UK. Net worth £2 million.
Re GK [on the application of ZLJ] [2015] A03NE032:
First successful application ever brought under the Presumption of Death Act 2013. For the Claimant.
Re CC (Adoption Application: Separated Applicants) [2013] EWHC 4815
Moylan J: For Local Authority. Child subject to care proceedings and placed for adoption and prospective adopters then separate and divorce before adoption order is made. Concluded.
Re Y (Evidence of Abuse: Use of Photographs) [2004] 1 FLR 855
For the children. Established principals for obtaining and applying evidence from colposcopy.
M v M (Contempt: Committal) [1997] 1 FLR 762
Successfully established important principals in contempt of court proceedings where there is a parallel criminal case.
Recommendations and client feedback
Chambers and Partners UK Bar 2024
"Intellectual and careful. A very able advocate."
"He is very clear with clients, but also understanding of their situation. He provides clear advice as to what courts can do."
Chambers and Partners UK Bar 2023
"Crispin Oliver is very good at ancillary relief." "Crispin is a forensic analyst and confident advocate, who always puts the client first."
The Legal 500 2023 & 2024
'Crispin is an expert in the art of persuasion. He is always very well-prepared and clients appreciate his direct, measured advice.'
Chambers and Partners UK Bar 2022
"Crispin Oliver is very good at ancillary relief."
"Crispin is a forensic analyst and confident advocate, who always puts the client first."
Chambers and Partners UK Bar 2021
"He's highly experienced and takes a very pragmatic approach to cases." "He is an extremely knowledgeable and eminently sensible barrister who, time and again, will impress clients by getting the outcome that he's advised is appropriate." "He is very calm, assured, assertive and good at managing clients."
The Legal 500 2021/2022
'Crispin is always thorough and reflective in his approach to cases. He treats clients and other professionals alike with respect and instils a sense of confidence and safety. Unlike many of his fellow counsel, Crispin listens to the views of both lay and professional clients and has the maturity and humility to take these into account when formulating his advice and submissions.'
Chambers and Partners UK Bar 2020
"He provides very good-quality advice and is easy to work with." "He's very empathetic with clients, listens to them and understands what they want. He is also good in court and the judges listen."
The Legal 500 2020
'He has a great bedside manner with clients.'
Chambers and Partners UK Bar 2019
"A skilled advocate who is very good in the courtroom and in negotiations. He is also very approachable for clients." "Extremely thorough and conscientious."
Chambers and Partners 2018
"He is well prepared, thoughtful and has a wonderful client manner."
"He is excellent. He pays keen attention to detail and is very strong on finance work particularly. His technical knowledge is very good and he is very good in court in terms of cross-examination. Clients like him."
The Legal 500 2017
"Very experienced in financial cases arising from divorce and separation."
Chambers and Partners UK Bar 2017
"Very experienced, he picks things up quickly and is good at getting into the subtleties of the case." "In a complicated case, he knew which areas to focus on and was very easy to work with. We were so glad to have him on board."
The Legal 500 2016
"He has great attention to detail and is able to come up with creative solutions."
Chambers and Partners UK Bar 2016
"He is a really seasoned performer with excellent court craft."
The Legal 500 2015
"He has a particular strength in understanding small, family-run businesses."
Memberships
North Eastern Circuit
Family Law Bar Association
Resolution
Collaborative law
Chartered Institute of Arbitrators
Inquest Lawyers Group
Coroners' Society of England and Wales
Northern Coroners' Society
Medico-Legal Society
Other Interests
Married with three grown up children. Interests are family, family holidays, being outdoors (preferably based in the campervan), cycling, walking (usually with the dog), fishing, gardening, supporting the children in careers, sports and hobbies, church, history, comparative religion (notably Christianity, Judaism and Islam), red wine and whisky.